Desert AIDS Walk reaches new milestone, raising a record $400,000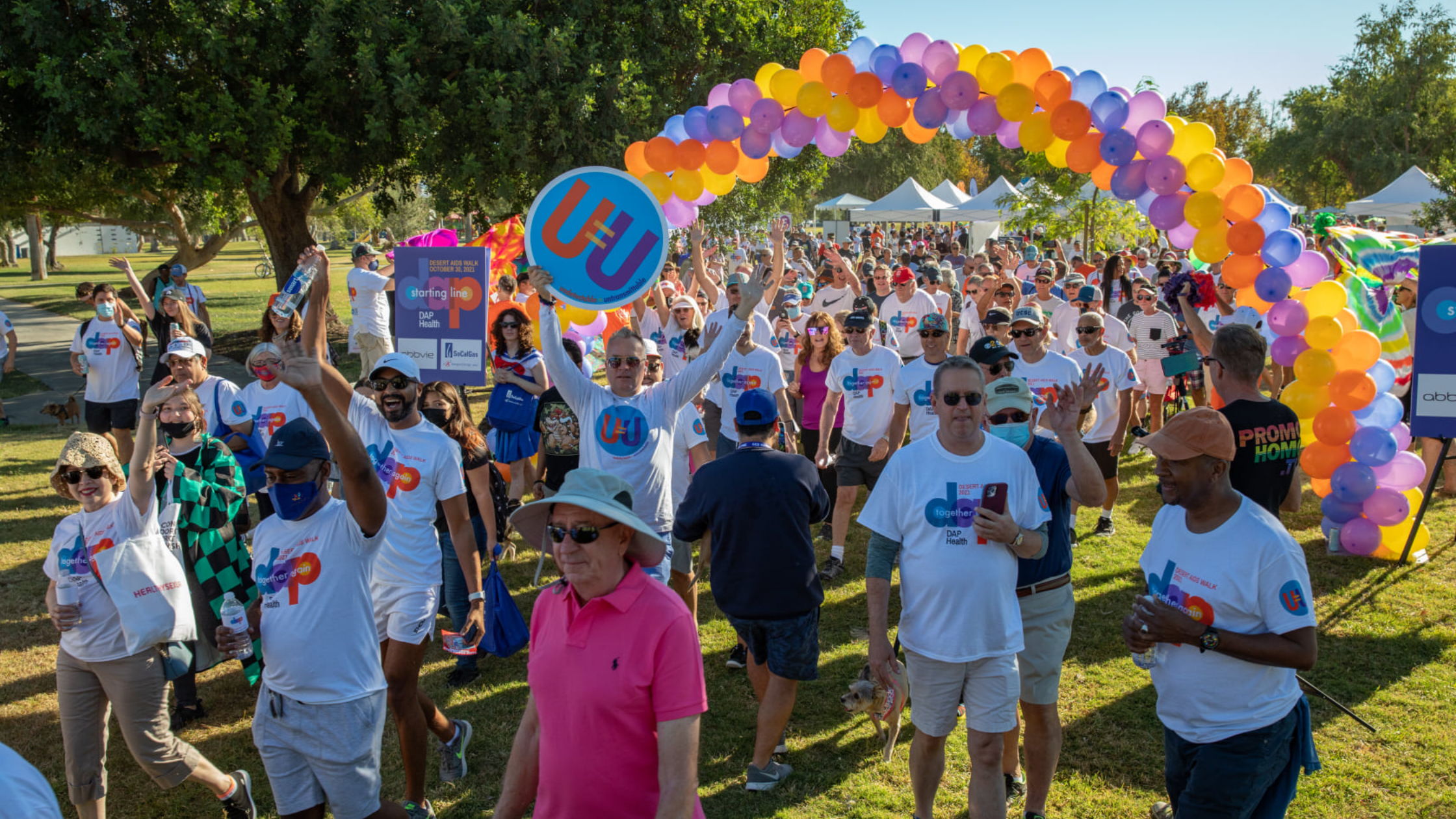 The 2021 Desert AIDS Walk returned for its first in-person event since before the pandemic, and the community donated in record numbers with $400,786.24, which all goes to support DAP Health and the vital services it provides the community.
The previous record was $350,000, which was the event's goal for this year.
"The community came together again and blew our previous record out of the water," says Darrell L. Tucci, Chief Development & Strategy Officer at DAP Health. "To see the community come together at the very beginning of the program for the first time in 20 months was deeply moving. I had tears streaming down my face. It was really beautiful to see."
It was the DAP Health's first in-person event since the 2019 Steve Chase Humanitarian Awards. The 2020 Desert AIDS Walk went virtual due to the COVID-19 pandemic.
Tucci said it's a testament to the community, as well as the DAP Health teams – marketing, development and volunteer coordinators, who were "the backbone on the staff side leading the event." With the effects of the COVID-19 Pandemics being felt economically in communities across the country, Tucci said he wasn't sure how fundraising for the walk would turn out.  Read more here.
Journals are beneficial tools for our self-care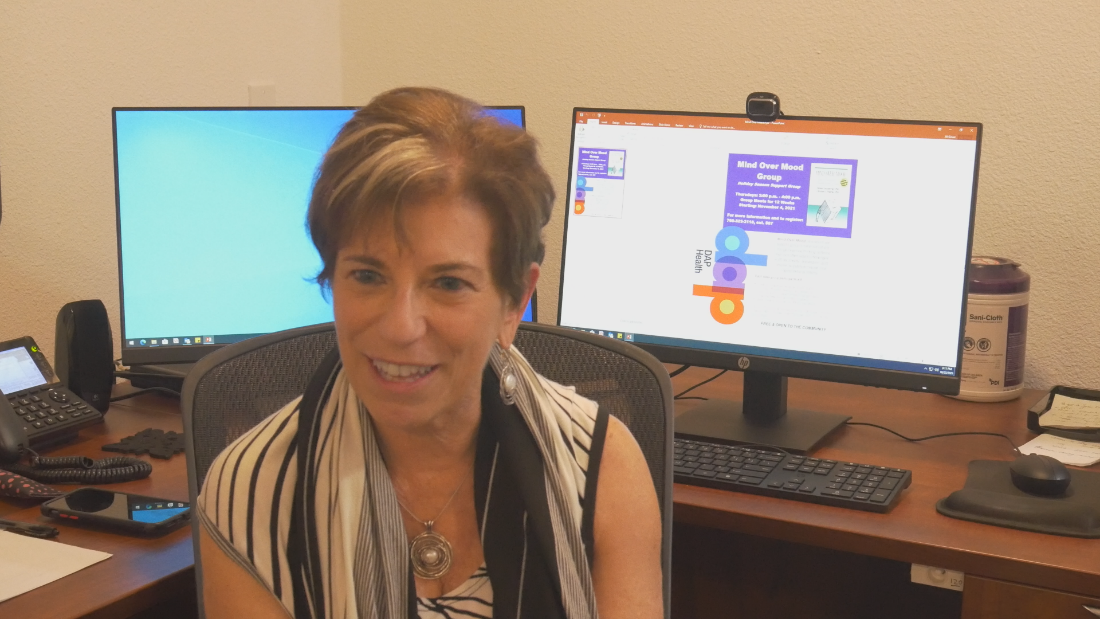 It may seem like a quaint idea in our digital-mad era but, sometimes, one of the best ways to relieve anxiety is to grab a pen and write in a journal. "I LOVE journaling as a therapeutic intervention, and I use it frequently with patients," says Dr. Jill Gover, DAP Health's Director of Behavioral Health. (By the way, everyone who knows Dr. Gover calls her "Dr. G.")
As evidence of the renewed interest in journaling, a recent article in The New York Times noted that, "Over many centuries, journals have served as tools for recording history, as emotional outlets and as creative stimulants." The Times story goes on to mention a logbook titled "The Anti-Anxiety Notebook." Its publishers say that it provides users with Cognitive Behavioral Therapy (CBT)-based entries to "help you track your emotions, become more aware of thought patterns, and grow over time specifically to reduce anxiety and manage stress."  For the full story click here.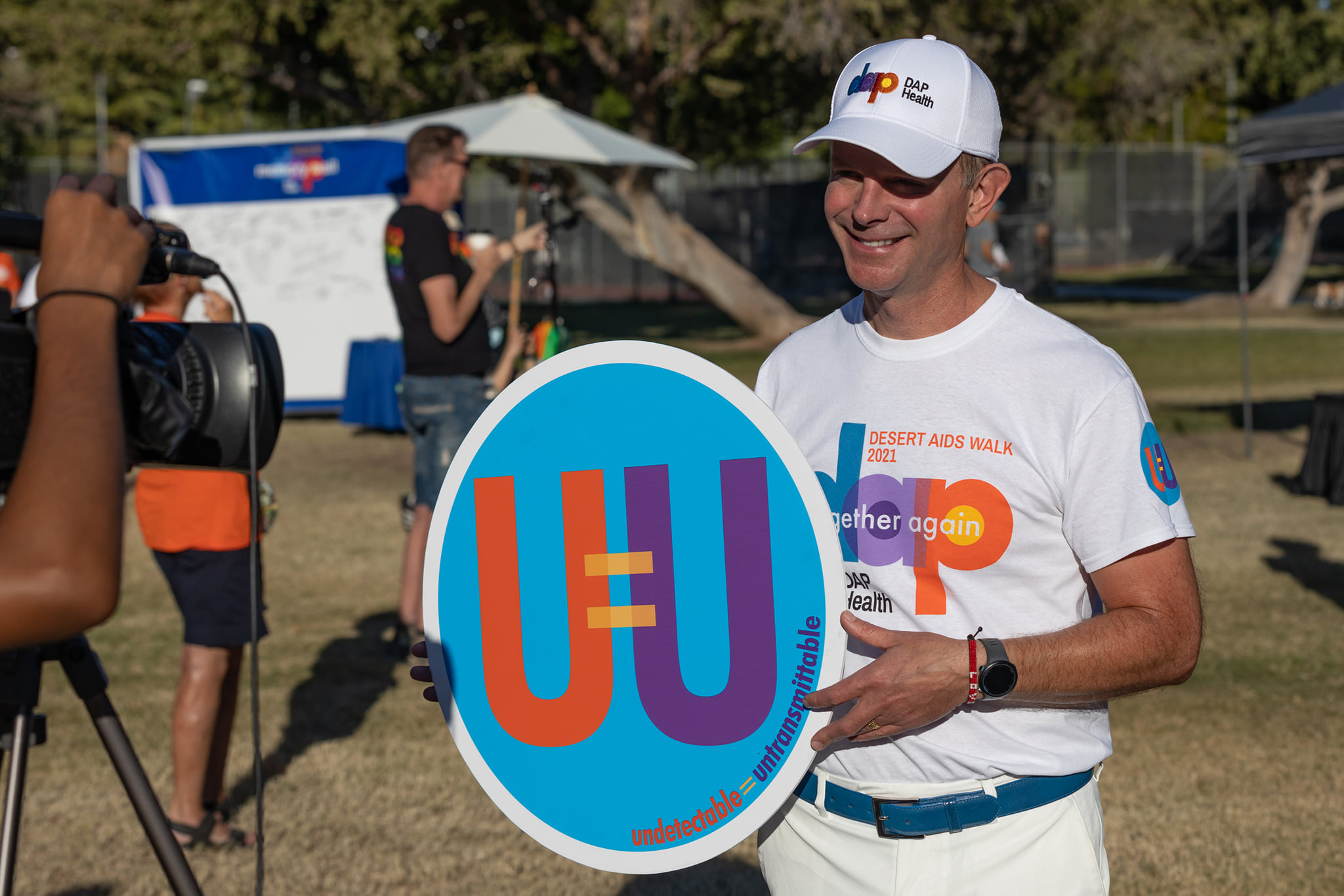 I want to give a BIG thank to all our walkers, donors and sponsors for participating in this year's Desert AIDS Walk.
At DAP Health, we remain committed to ending the HIV epidemic and caring for people living with HIV. That work includes the vital services we offer, including equitable patient-centered healthcare to anyone who needs it; and to focus on the entire person's health through behavioral health & addiction services, dentistry, career counseling and placement, housing, social services, youth outreach and education, and much, much, more.
Because of you, we were able to expand our services and care for over 10,000 people in our community this year and growing.  We could never do it without you!
Thank you for making a difference!
In gratitude and partnership,

David Brinkman
Chief Executive Officer