A Big Hearted Charm Making a Difference
Hearts of Stone seeks to transform at-risk-youth by giving them tools to create change in their community. Steve Sanchez, the founder of Hearts of Stone, came to Charity Charms in order to create a memorable charm. This big hearted charm would make its way onto multiple items sold and given away both locally and on trips to Costa Rica. Overall, the charming items serve to support the orphans and Hearts of Stone's mission.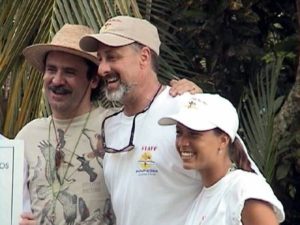 We wanted to create something really special to tie in with the organization's big heart. We also wanted to feature stones as a signature tie in with their brand. In order to achieve the perfect union, Steve, who is creative, worked closely with us to come up with a charm. A charm that was not only original but meaningful. The final result was a stone shaped charm featuring their name and a few hearts. The Hearts of Stone team wanted to feature this charm on a full line of surfer jewelry. As a result, we added the charms to our silicone bracelets, necklaces, and keychains. This big hearted charm goes a long way in spreading their important message.

About Hearts of Stone
Hearts of Stone is the charity arm of a for-profit business Master Marble. Based in Phoenix, Hearts of Stone seeks to raise awareness and support for the basic needs of children across the world. In detail, they do this by supporting entrepreneurial projects giving kids an opportunity to serve others.
Hearts of Stone utilizes the one thing every individual has to offer – themselves- to transform the lives of children. They teach children they can create change for themselves by giving to others. Children learn the valuable life skills of independence, determination, and how to put them to good use. Consequently, children then support other less fortunate children, organizations, and their communities. It creates an important cycle of giving filled with purpose.
Hearts of Stone and Their Initiatives
One of their most popular initiatives is an annual surfing event called Pura Vida No Pro. The event is a fun opportunity to engage children by providing a day out filled with love and support. Hearts of Stone also supports local organizations in the community like Watkins Family Shelter, Scottsdale Public Schools, Maggie's Place, and Greater Phoenix Youth At Risk. They fund their projects through a program called Donate, De-Construct, Demolish or D3. This program turns ordinary demolition projects into charitable contributions. This gives property owners, builders, and developers a chance to make valuable contributions to charity. Meanwhile, they receive a substantial tax deduction through this program.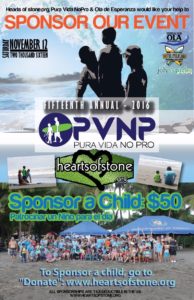 Finally, to learn more about Hearts of Stone visit their website or watch this video.
Creating this big hearted charm is at the center of what Charity Charms is all about. Charity Charms welcomes special projects. We love bringing dreams to life in a wearable, meaningful way. Whether you use them as a gift or item to sell, the charms help brand your cause and engage your supporters. Contact us to learn more!